Due to the high quantities of enquiries I am receiving, I have put together a list of contacts people can go to for the latest information regarding #COVID19.
I will keep updating this with new information regularly.
Last Updated: 24th March 2020
Please stay at home, protect our NHS and save lives. #StayAtHomeSaveLives
Apsana Begum, MP for Poplar & Limehouse
I am grateful to the constituents of Poplar & Limehouse for putting their faith in me to represent them as their Member of Parliament.
I do not underestimate the privilege they have bestowed on me, and intend to return the faith they have placed in me, by working to serve them and fight for their needs relentlessly.
I am grateful to my agent, campaign team, supporters and members who have worked tirelessly to help get me elected. So many knocked on doors, volunteered and campaigned in the last few weeks in the cold.
This election was about Brexit but I am still proud of our manifesto which placed ending austerity at it's core and presented exactly what people across this country so desperately need, from job security to keeping our NHS public. I will continue to fight for this in Westminster in opposition.
Together we will not just resist but we will overcome.
In solidarity,
Apsana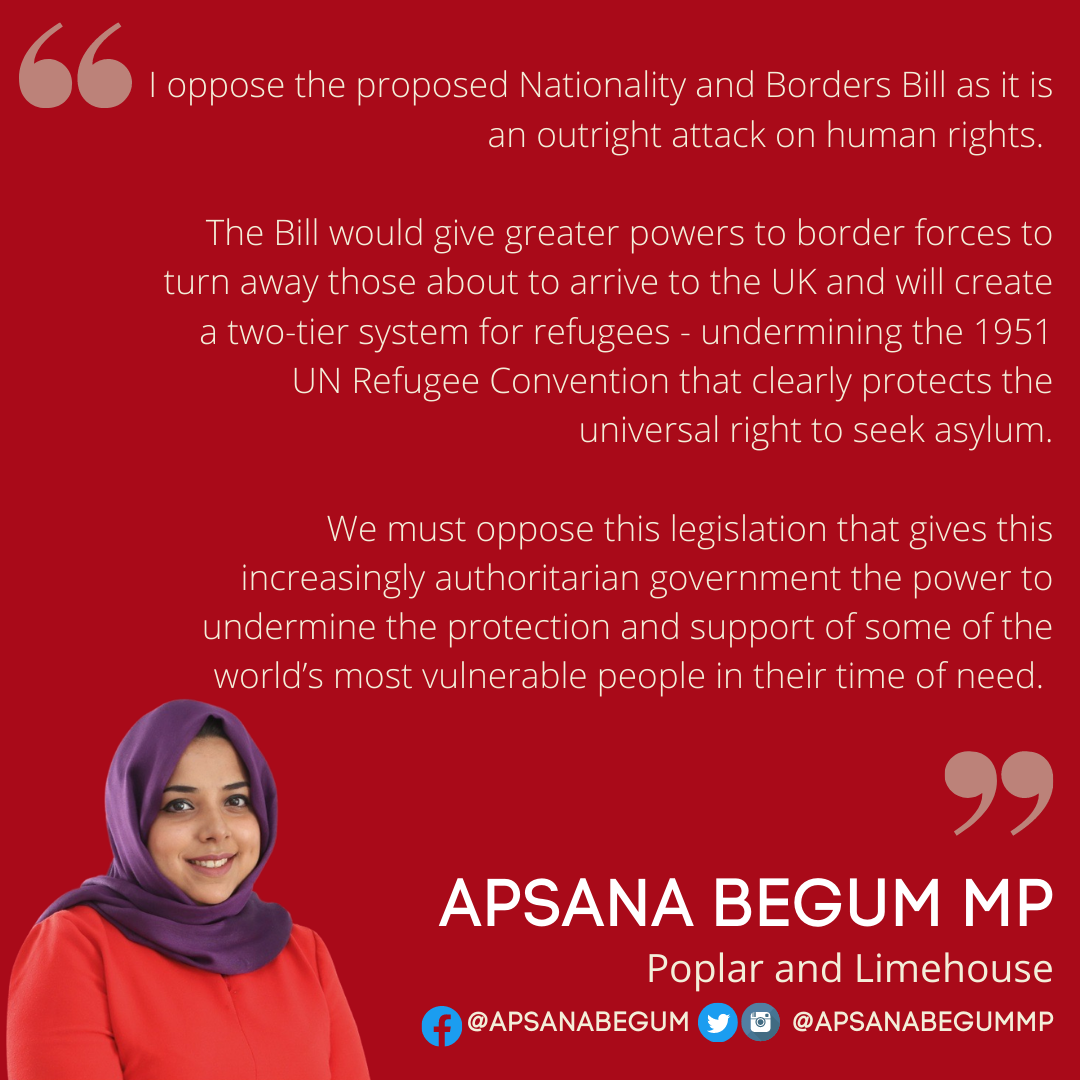 My statement on the Nationality and Borders Bill: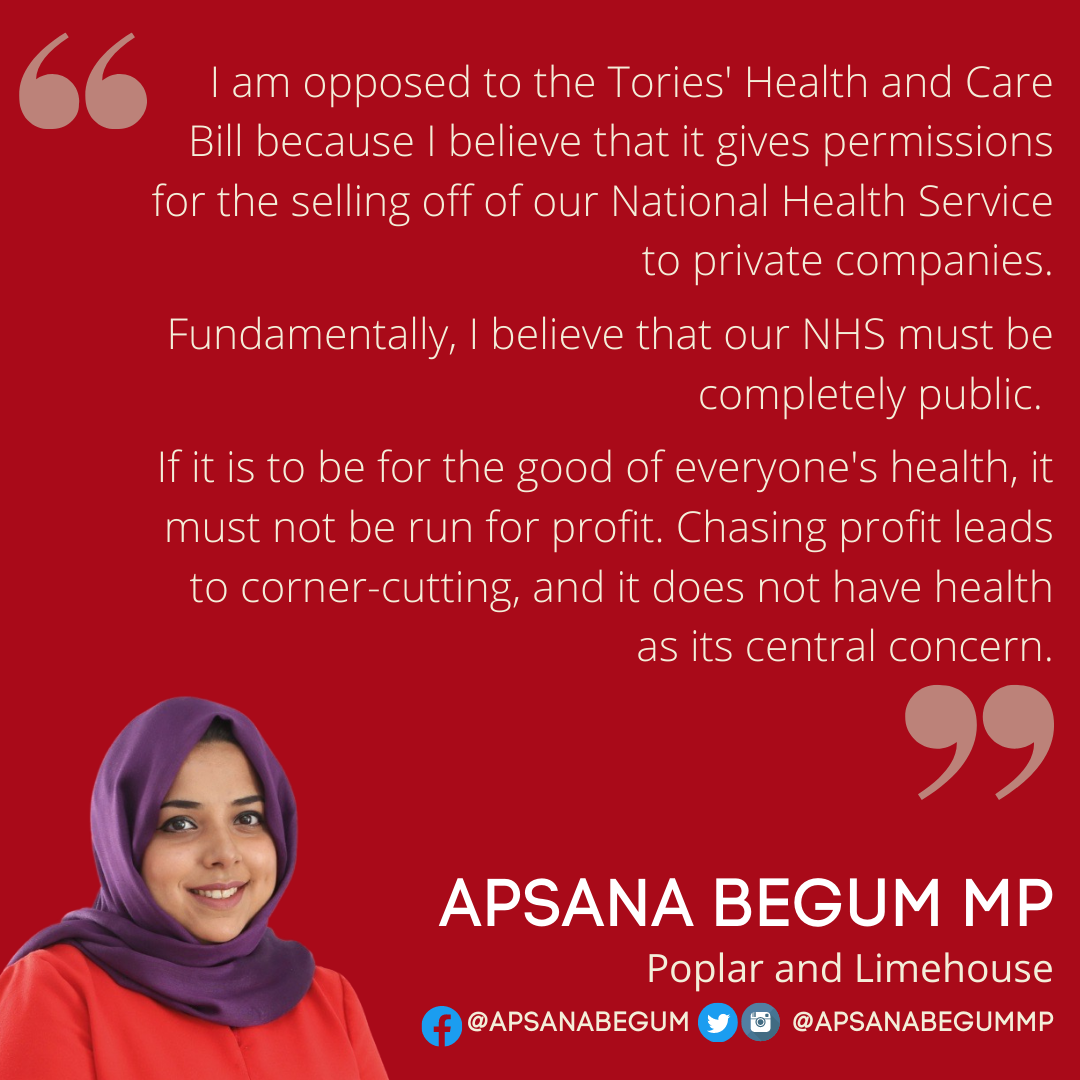 My statement on the proposed Health and Care Bill: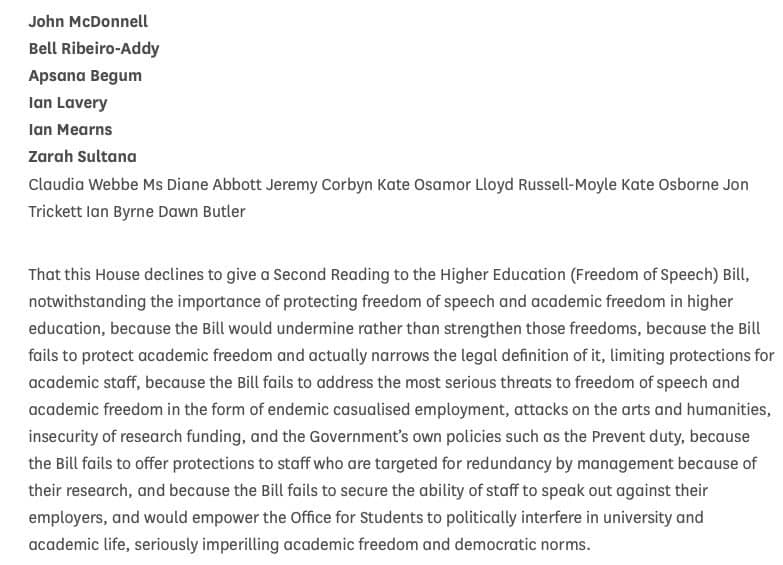 Higher education is rampant with casualisation and employers who sack staff because they don't like their research. The Freedom of Speech Bill tabled by the Education Secretary today does nothing…
A new kind of politics for Poplar & Limehouse
Why you should support me
A local candidate
I was born and raised in Shadwell and have both studied and worked in Poplar and Limehouse. I am familiar with the deep inequalities and deprivation experienced here.
A socialist
I am a socialist, politicised by my own lived experiences and I am proud of our history of standing up for our rights.
A campaigner
I have been actively involved in local campaigns to protect public services such as our local day care nurseries. Tackling inequalities and standing up for marginalised communities has always been key to me.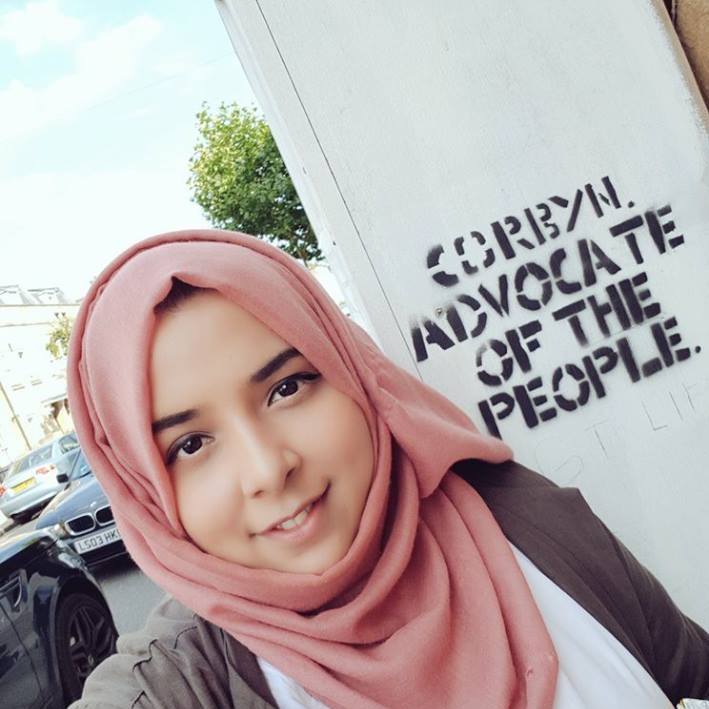 I am standing to be MP for Poplar and Limehouse, the constituency where I have lived all of my life. I'm standing because I believe in the people of this great constituency, in the Labour Party, and above all in the leadership of Jeremy Corbyn.
want to ask me a question?
I am delighted that Apsana - a young working class Bengali woman – has put herself forward to represent the seat where she was born and has lived all her life. We need more socialist MPs who are fully committed to standing alongside Jeremy Corbyn and his transformative agenda. Apsana has a strong track record in fighting against the Tories' austerity agenda – standing up for young people, women and ethnic minorities in particular.
Apsana would be a powerful voice for all communities in Westminister. A dedicated socialist, she has campaigned against austerity measures and stood shoulder to shoulder with some of society's most vulnerable people. Apsana has worked with integrity and dilligence to build a grassroots Labour movement and would fight to make sure Poplar and Limehouse is a constituency that works for the many, not the few.​